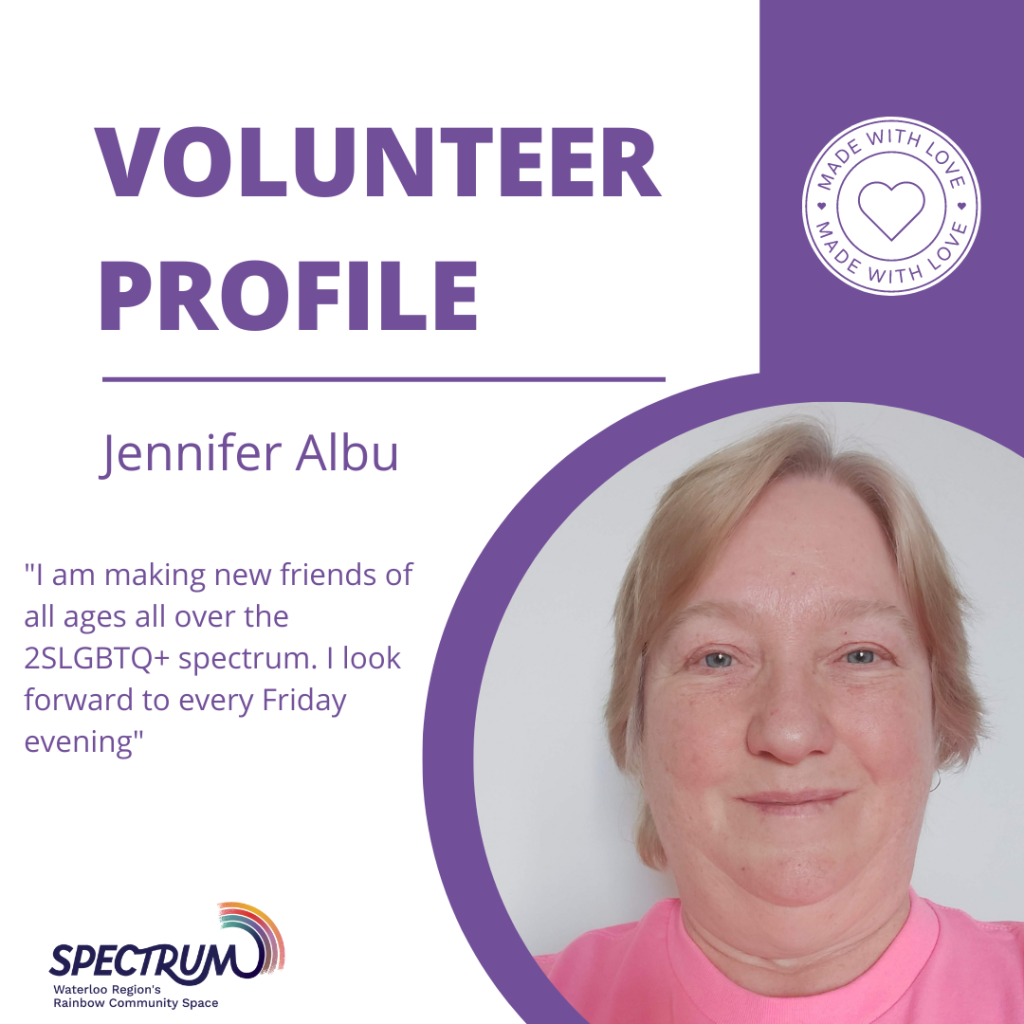 My name is Jennifer Albu (she/her). Many years ago, I attended York University and got a BA in Computer Science. I have worked in IT throughout my career mostly in database and data warehouse development. Currently I am helping the fortune 100 with their Data Governance Programs.
I have many interests including horseback riding, hiking, reading, cooking, modern board gaming and I am an avid computer gamer (MMO's & RPG's). I live in Kitchener and have two grown daughters and three grand children.
What led you to volunteer at SPECTRUM?
I have a friend who knew about SPECTRUM, knew they had a games night and knew I love teaching people board games, so they strongly recommended that I apply.
Why is SPECTRUM important to you?
I am making new friends of all ages all over the 2SLGBTQ+ spectrum. I look forward to every Friday evening.
How does volunteering help you develop a sense of belonging or community?
It always feels good to give to others.
What's on your playlist right now?
An Irish band called The Corrs "Leave Me Breathless".